Our Culture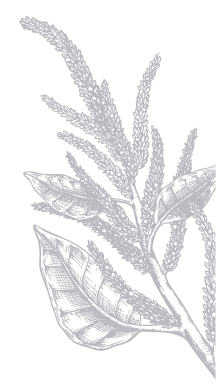 Join our team of dedicated, passionate professionals working toward meaningful change in our food systems.
Our Commitment to Honoring Justice, Equity, Diversity & Inclusion
The Non-GMO Project is committed to creating, sustaining, and continuously investing in an inclusive and equitable workplace. We seek to actively nurture and celebrate our differences, reinforcing an environment where we value and recognize the full personhood of each member of our community. Our differences enrich the work we do together, and we're better for learning from the ideas, perspectives, and contributions of all employees. We want to infuse diversity of thought and experience into our holistic approach to problem-solving, decision-making, and innovation. We also recognize that we have a long way to go to realize this important aspiration, and we're committed to this work together.

We will go to great lengths to ensure that your hiring experience is equitable from beginning to finish. Consider this your invitation to apply without regard to race, color, religion, sex, national origin, age, neurodiversity, or genetics. It's our honor to acknowledge and celebrate the life experience you bring to the table, and we promise to steward your story with respect and intention.

Behavioral Values
At the Non-GMO Project, we dream big, aim high, and recognize that a strong, intentional culture is the foundation for everything we do. Our behavioral values are the essential and enduring tenets of our organization; these are the non-negotiables that guide our actions and behavior, shape our culture, and reflect who we want to be intrinsic as an organization.

Guiding Values
We believe that how we do our work is as important as what we do, and that, in fact, those two things are inseparable. We are inspired to do our part to help create a better world, and we know that being aligned on values, vision, and strategic trajectory is critical to our shared success. Our guiding values inform why we do our work and what we care most about; they are the beliefs that inform everything we do.

NATURE IS LIFE. We remember, always, that we are interdependent members of the infinitely intricate, beautiful web of life. We recognize that nature has a complexity that is far beyond human capacity to conceive of, and which we have a responsibility to protect. We know that nature is not a set of resources to be extracted and manipulated, but is, in fact, our one and only home, and the sustainer of all life.

WE CREATE OUR WORLD, TOGETHER. We believe in the power of our individual and collective choices, and we care not only about what we are doing, but also who we are being and becoming through our everyday actions. From the food choices, we make to how we treat each other, together we are shaping the world we live in. We endeavor to be open-hearted collaborators, creatively and intelligently acting in service of the greater good.

HONOR DIVERSITY. We honor and support diversity and recognize that it is a requirement of any healthy, resilient system. From diversity in the microbiomes of our soils and bodies to the diversity of human beings and cultures to the biodiversity of all life on our planet, we seek opportunities to protect and promote diversity.

Life at the Non-GMO Project
Thinking of applying to the Non-GMO Project? Check out what our current employees are saying about working here:

Everyone at the Project is authentic, passionate, genuine, and unified through our underlying values.

Non-GMO Project supports ongoing education and places employees in projects that they're truly interested in learning more about.

The support for professional growth has been exemplary.

It has been extremely refreshing to work with a group of people that are dedicated and enjoy what they do!

The comradery and normalization of curiosity wins & fails, and humor amongst hard work has been so joyful.

For more insight into daily life working at the Project, visit us on LinkedIn.