Consultant Directory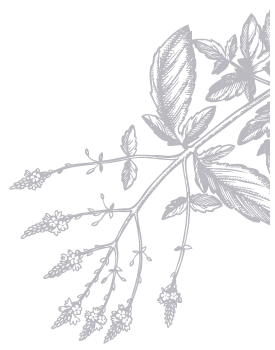 Consider working with a consultant if you're seeking additional support through the verification process. The services listed below are independent consultants and are not required for participation in the Product Verification Program.
Consultant Directory

Working with a consultant isn't necessary in order to achieve Non-GMO Project Verification; however, if you are dealing with complexity in your supply chain, are a company without much certification experience, or simply could benefit from some additional support, these consultants may be able to help! The Consultants listed below offer a wide variety of consulting services. Should you wish to work with a consultant to help you navigate the Non-GMO Project Verification process, this list is a great place to start. If you do choose to work with a consultant, please be aware that you will still need to select a Technical Administrator to conduct your product evaluation. Working with a consultant will not allow you to bypass any step in the Non-GMO Project Product Verification Process.

If you are a Consultant and are interested in learning more about this directory, please reach out to us to request more information.

NON-GMO PROJECT CONSULTANTS

The information on this page is for informational purposes only; the consultants are listed in alphabetical order and no preference or partiality is given to any consultant(s). The Non-GMO Project does not endorse or recommend any particular consultant listed, and the Project does not endorse or recommend one Technical Administrator over another, regardless of whether they may offer consulting services.These names are provided for convenience only. If you choose to hire any consultant, the Project recommends that you do your own due diligence before entering into any agreement or relationship, and the Project shall have no liability in connection with any agreement or relationship you enter into with a consultant.
Business Name: A. Pellegrini Consulting
Contact Name: Angela Pellegrini
Phone Number: +1 (303)-900-2172
Email Address: angela@nongmoconsulting.com
Website: https://nongmoconsulting.com/
Areas of focus: Major High Risk Ingredients, Start up Companies & Multi Co-packer Management

About: I have been consulting for Non-GMO Project Verified brands for the last 11 years with hundreds of clients from all around the world. I specialize in high-risk ingredients of all kinds. I enjoy working with smaller start up brands, however I am extremely well versed in managing major brand portfolios as well. I have strong working relationships with several of the Technical Administrators and an extensive background in the CPG Natural /Organic Food & Beverage industry. My goal is to eliminate the chaos many companies endure in the process of document collection and to teach you what is most important in the verification process. My expertise allows me to guide you on the necessary required documentation, which translates into your products moving through the verification process at a much faster rate. I look forward to supporting you in your certification process.
Business Name:
Hiland Consulting, LTD
Contact Name:
Daniel Masters
Phone Number:
+1 (330)-473-5555
Email Address:
hilandnaturals@yahoo.com
Website:
hilandnaturalsconsulting.com
Areas of focus:
Major High Risk Ingredients, Dairy, Ingredients, Beverages, Snacks, Global Clients
About:
Hiland Consulting is a US based Consulting firm working with suppliers and CPG's globally. We have been working on behalf of clients for more than 10 years. We also offer services for Organic, Kosher, Gluten Free and Vegan. Since our experience has grown over the years and our relationship with various technical administrators has also increased, our certification process is accomplished in a time-saving manner, allowing completion of projects in mere weeks, rather than months.​ We work with International companies that are bringing products that range from ingredients to finished goods, into North America. With our knowledge of the feed and livestock industry, we work exceptionally well on animal-derived products that are brought into the country.​