Our Benefits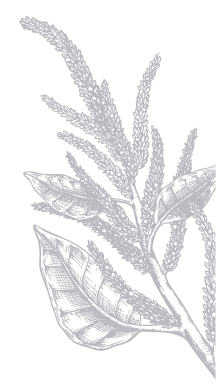 Join our team of dedicated, passionate professionals working toward meaningful change in our food systems.
Full Healthcare - Medical, Dental, and Vision coverage options
Health insurance is available beginning 30 days from your first day of employment. Dental insurance begins on the 1st of the calendar month following 30 days from the first day of employment. We offer a selection of plans to cover you no matter where you are in the United States.
401k Investment Plan - 3% employer match
Your eligibility to start investing in your 401k starts 90 days from your first day. For employees contributing 3% or more of their salary each pay period to their 401k account, the Project will match your contribution up to 3%.
Fully Remote & Hybrid In-Office Flexibility
We are a "Remote First" workplace. Our Bellingham office is open to those who would like to use it. The majority of staff are remote, and some are well outside of a commutable distance to the office. We offer the tech and tools needed to stay in touch and innovate from anywhere.
We're a lively group of dynamic individuals, who make up more than the sum of our professional work. Providing flexibility in the work week is one of our key strategies for supporting our staff's well-being.
Generous Time Off - Vacation, Sick Days, and Holidays
We believe in the healing powers of the beach, the mountains, your mom's house, staycations, or wherever it is you choose to adventure or unwind. Vacation time starts accruing right away and we don't require that you wait to take it. With paid holidays, paid time off for your birthday, and all of your paid sick leave available at once, we encourage balance and rest for you and your loved ones.
Paid Maternity/Paternity Leave
We support parents during the life-changing time of welcoming a new child through birth, adoption, or foster placement. We provide flexible arrangements to ease parents back into work when they are ready to return, and work with employees to ensure their needs are met through paid leave programs and other resources.
Short-Term Disability Coverage
It's important to us that you're supported when you need it the most, that's why we offer Short-Term Disability Insurance at no cost to full-time employees. In case of an accident or planned medical leave, this coverage is there for you to lean on.
Employee Assistance Program
We place a high value on cultivating a culture of wellness, which means that we offer health benefits (medical and dental), and programs that support your diverse needs. This includes an Employee Assistance Program with a wide range of free services available to you and your loved ones.